There are quite a few levels to tackle in Two Point Campus, as you may spot on the edges of the map region you currently have unlocked. We know you don't want to wait that long for all of the details, so check out our list that breaks down all campus levels in Two Point Campus!
All Levels in Two Point Campus
Freshleigh Meadows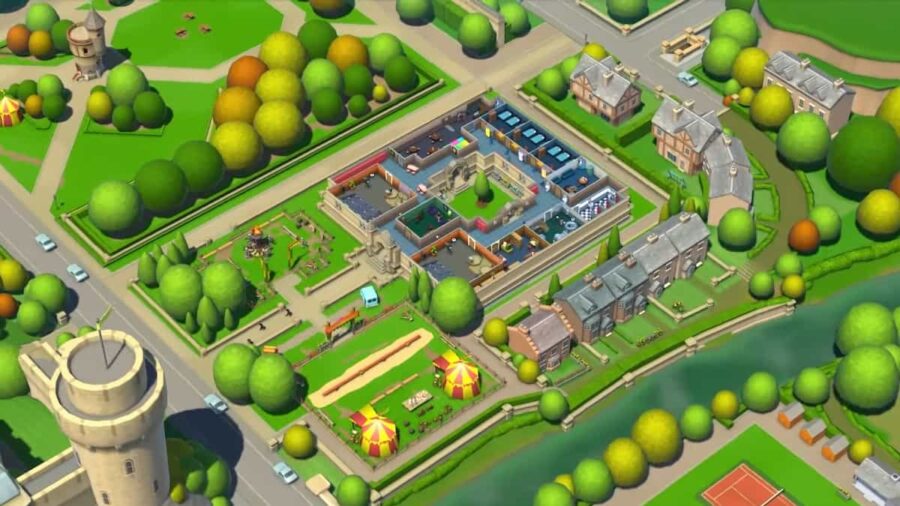 This is where it all starts when you begin your journey in Two Point Campus. Freshleigh Meadows is essentially your Level 1. Your starting funds are a robust $500,000 for plenty of experimentation. Messing up on this level is near impossible, so enjoy the sights of the canal and quaint grounds.
Use the freedom of this campus to prepare for harder challenges to come. With the small campus size and simple shape, there is a large safety net in place that will keep you from building in error at Freshleigh Meadows.
Piazza Lanatra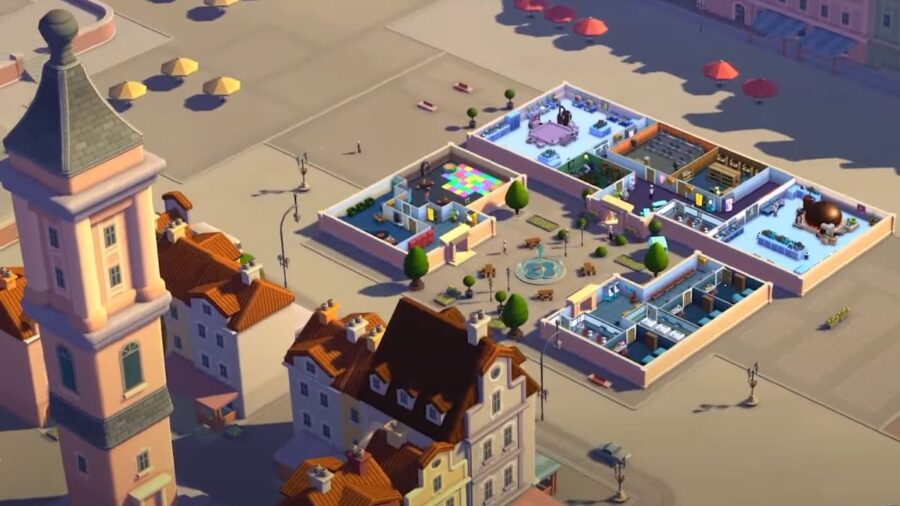 Head over to this Italian school full of culinary experts for your second challenge. You'll notice that this is when your pocketbook will begin getting smaller since Piazza Lanatra has half of the budget of Freshleigh Meadows. Having $250,000 in your budget is still not something to scoff at, and you'll have the money you need to get the basics together.
This campus still gives you room for error and finding your groove, though it will challenge you more than Fresheligh Meadows did. Keep an eye on your food quality in Piazza Lanatra because the university population has a more refined palette. You'll also want to be cognizant of where you're placing rooms since you don't have too much space.
Mitton University
Looking for a more majestic route to higher education? Then head on over to Mitton University, a long-standing university that boasts the highest prestige (though that can change quickly if you're not careful). You're actually going to get a larger budget than you did at Piazza Lanatra with a generous $350,000.
Don't get too excited about this amount, because it comes at the cost of a much bigger space to manage and more student objectives to complete. Mitton University will be your first crash course in budgeting and managing tasks in a capacity that will challenge some players.
Noblestead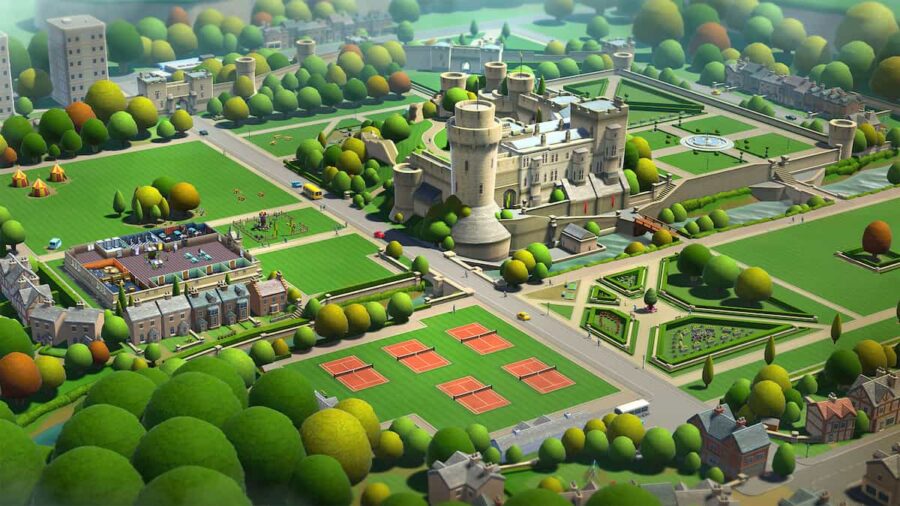 Finding a university that holds on to its traditions as fiercely as Noblestead does is quite hard to find. Your students can even become official Knights on this campus. The budget is comparable to Piazza Lanatra in cost at $250,000. But if you're looking at the two campuses side by side, you may begin to figure out why this is not good news.
Stretching $250,000 at the much larger Noblestead will take some careful planning and consideration on the part of the player. Try not to go in heavy with spending at this campus. It can be tempting to get it out of the way and just place all amenities and rooms at once. This will leave you bankrupt, though. Start with the absolute necessities and work outward from there.
Spiffinmoore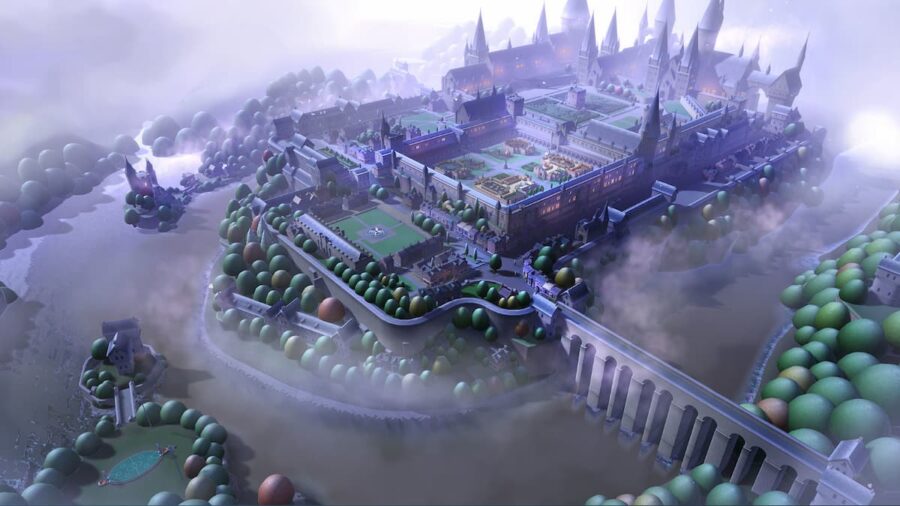 What if your students could attend university in a bonafide magical castle? Now they can, at the Spiffinmore Campus. This campus looks quite a bit like Hogwarts, and we don't think this is a coincidence. The real magic trick at this campus is starting with a budget of $0 (you have to immediately take out a loan. Budgeting is extremely important for this level.
It's definitely zanier than any real-life castle for inspiration, and that is enhanced by the expertise of Wizardry that the Spiffinmore establishment offers. While it doesn't significantly affect gameplay, you do get the fun bonus of students being nocturnal!
Fluffborough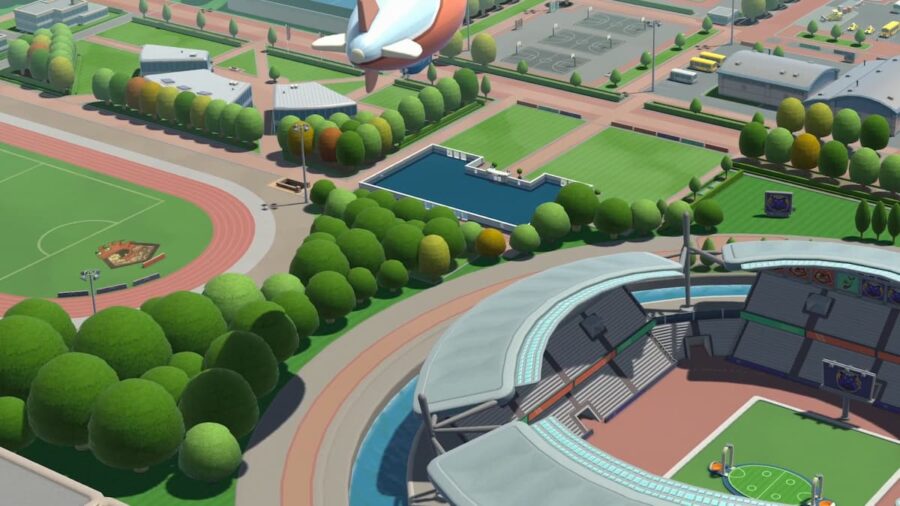 Ready for some Cheeseball? That's the name of the sport held dear to the classically designed Fluffborough campus. Once you set foot on campus, you'll have $250,000 to attempt to get this establishment up to a 3-star rating. Unlike other campuses in Two Point Campus, Fluffborough will allow you to manage an entire sports team on top of regular campus activities. You'll get a lot of gameplay out of this, but it comes with the added stress of more details to keep track of.
Pebberley Ruins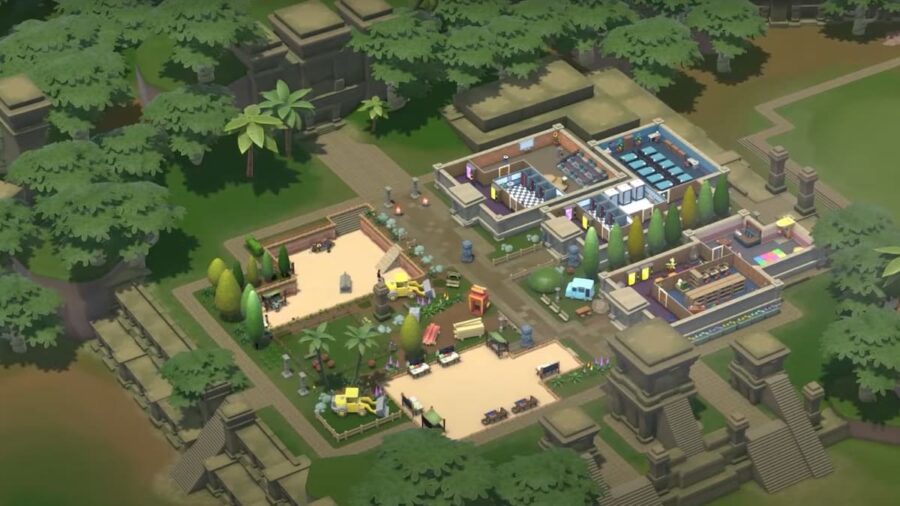 Let's go on an adventure of discovery and preservation at the Pebberley Ruins campus! This is where archaeology is king. It doesn't hurt that the campus is located in an extremely scenic area. While you start out at Pebberley Ruins with a measly $80,000, you can get a lot of money from selling valuable artifacts that your students unearth.
The small budget is not necessarily indicative of the challenge level of this campus, but it does speak to the unique nature of the university. You'll learn more about variety, making a profit from students, and directing students outside of a lecture hall while working on Pebberley Ruins.
Upper Etching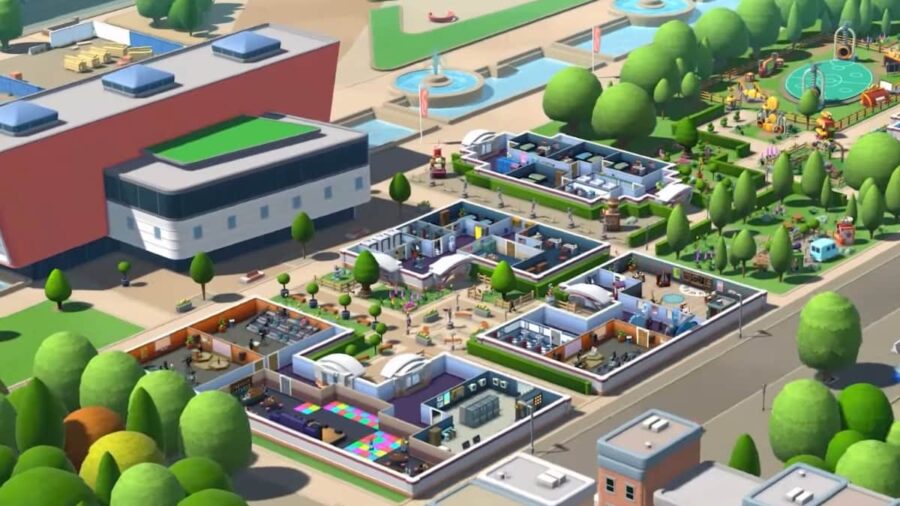 The geometric designs dotting the entire campus give Upper Etching a refined and modern air. This style complements the talented students at this musician-heavy campus. The standard $250,000 challenge will be placed in your lap for Upper Etching. You'll be required to provide a balance of both entertainment and well-maintained facilities. An approach like this may seem annoying at first, but it can be a great campus to learn how to take a varied approach to gameplay.
Related: What Create-a-Sim items do you get in The Sims 4 – High School Years?
Blundergrad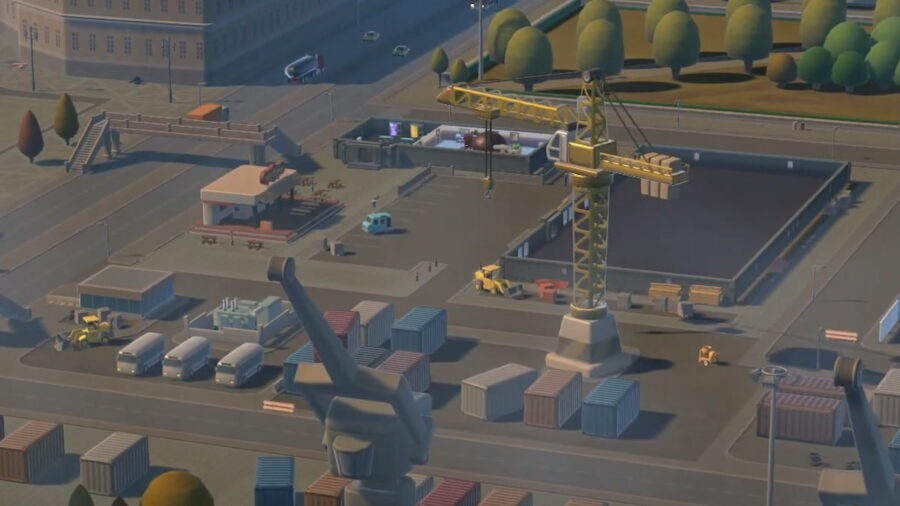 Maybe you want to run a university that almost no one is aware of. If that's the case, head down to the Blundergrad campus that is disguised as a fast food joint. It's hidden that way because it is a university for spies (and some light culinary teachings) who want to keep their place of learning a secret. A budget of $200,000 will mostly keep you afloat, but be wary of the spyware you'll need to keep students learning. Despite the reputation of fast food, you will need to keep a high food rating at Blundergrad.
Urban Bungle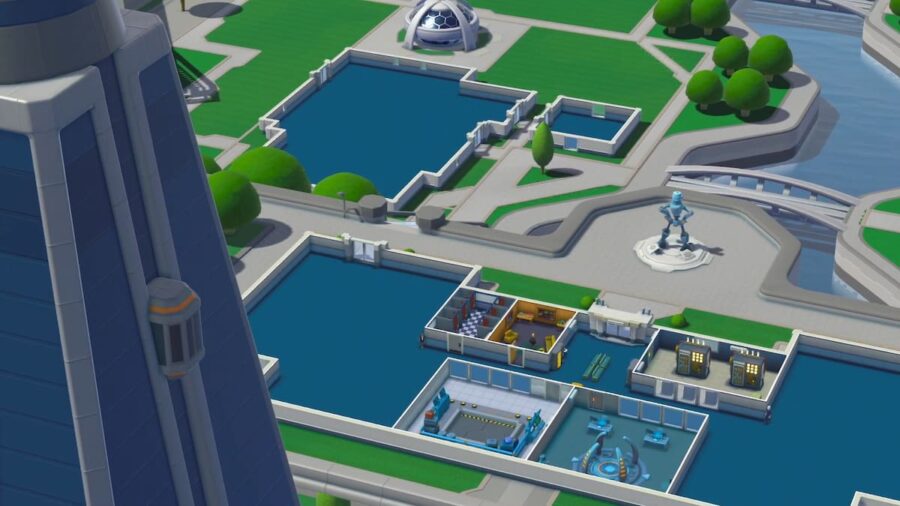 No other campus speaks to futurism fans quite as Urban Bungle does. You'll start with a starting amount of $300,000 for this campus, but keep an eye on the cost of the high-tech gear you'll need to put all over the school. Science is the most important subject at this school, so keep this in mind if you were hoping to load up on Student Relationships and dance parties to get by. You'll also need to pay more in maintenance compared to other campuses, so keep some dough on the side to hire extra staff.
Breaking Point
Hoping to blow off some steam after all of that studying? Then come over to Breaking Point, Two Point Campus' signature party school. Fun and games are around every corner here, but keep in mind that you are still operating on a severely reduced bank amount of $150,000.
You'll need to rely more heavily on student happiness and developing relationships between students at Breaking Point, since getting good grades is an uphill battle on this campus. With your budget, try and keep in mind that there are much higher electronic equipment requirements at this venue.
Want to read more about Two Point Campus? If so, check out What are the Creativity Tools in Two Point Campus? on Pro Game Guides.