Nikeland has just released its new Airtopia event and with it has come a free UGC accessory that players can wear in and out of the experience, the Nike Cloud Board! All you need to do to earn this item is participate in the new Airtopia minigame Jump Jump Jump enough times to unlock it. For more information on this process, continue reading below.
Playing the Airtopia minigame
Upon joining Nikeland, you should spawn directly in front of the Airtopia portal. Enter this portal to be teleported to Airtopia's entrance.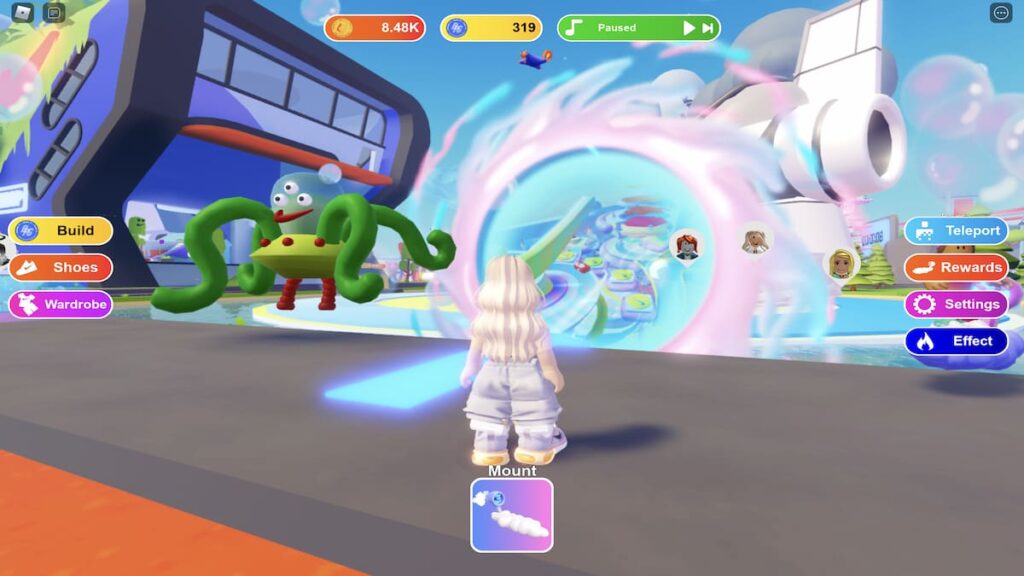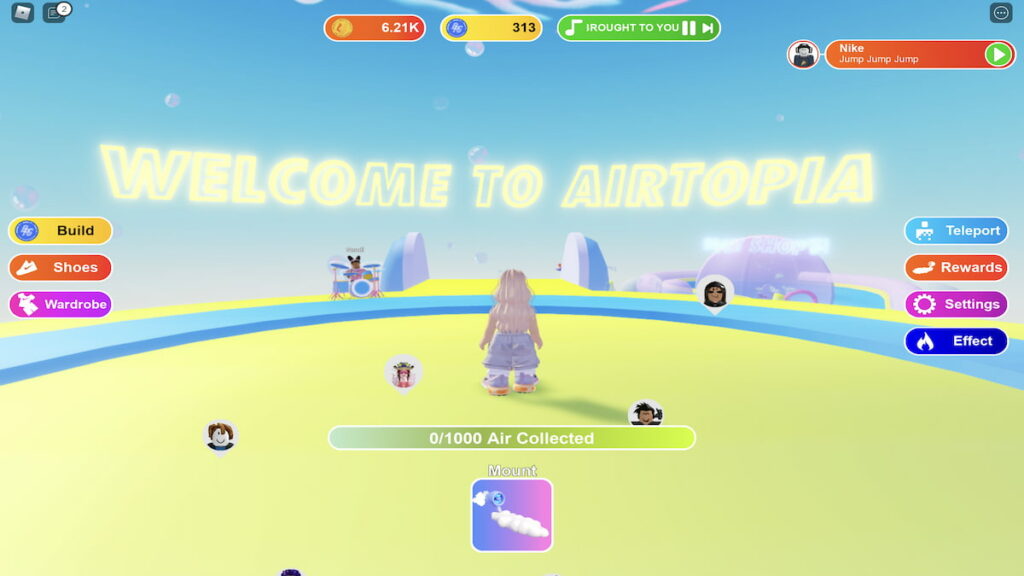 From this entrance, walk forward—the slide in front of you will take you to the Jump Jump Jump minigame.
Related: Roblox Promo Codes List (March 2022) – Free Clothes & Items!
Before hopping in to play, however, press the Rewards button on the right side of your screen—this is where you can track your progress towards earning various items, including the Nike Cloud Board.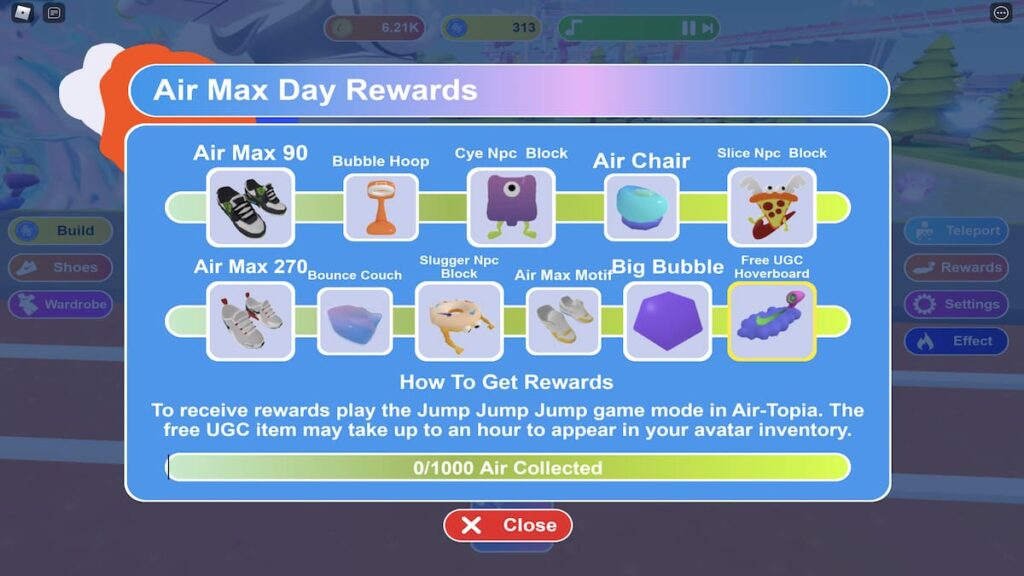 Once you've finished checking your progress, walk forward onto the green platform to join the minigame. If a game is in progress, you'll need to wait around 90 seconds for a new round to start. After these 90 seconds are up, you'll be teleported to the minigame's starting point.
As seen in the picture above, players need to collect Air to earn the Nike Cloud Board. Each time that you participate in the Jump Jump Jump minigame, you will earn a varying amount of Air. To earn Air quickly, try your best to survive inside of the minigame for as long as possible by avoiding the disappearing platforms.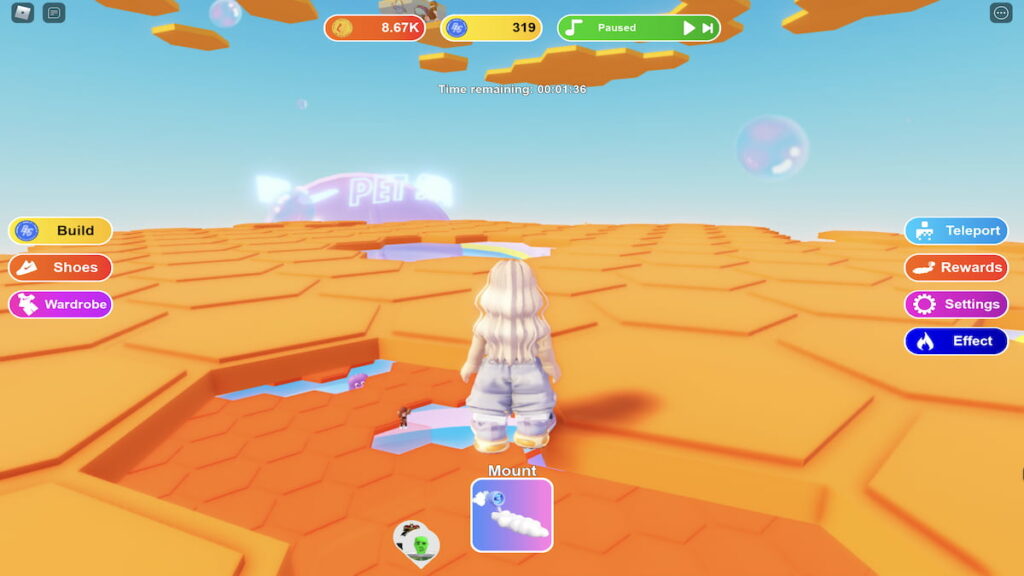 As is to be expected from Nikeland, this minigame can be pretty glitchy at times, making winning rather difficult, let alone not just being thrown off of the map without moving. While it is possible, you'll need quite a bit of patience to earn the Nike Cloud Board.
After playing the minigame 10 times, we were awarded the Nike Cloud Board, though the experience has a known bug that prevents you from receiving any kind of alert when you earn it. Instead, the Rewards menu will glitch, capping your Air bar directly before the Nike Cloud Board. If your Rewards menu looks similar to ours pictured below, you should see the free accessory in your Roblox inventory within the hour.
Looking for more Roblox content? Check out our recent guides on How to get the Black Hole Marker in Roblox Find the Markers or How to solve the painting puzzle in Roblox The Mimic – Book II Chapter 1!