Vans World is the ultimate skating experience for players on Roblox, allowing them to learn new tricks on their own uniquely designed skateboard and compete in races around the large map. It also has special in-game and out-of-game items that they can collect by completing challenges.
The Vans Black White Checkerboard Umbrella is one of the unique hidden items you can find in-game that will allow you to claim it for your Character Customization. This item is a large Vans "Off the Wall" Umbrella printed on Checkerboard with the classic logo, and it's not too hard to find.
Head to the beach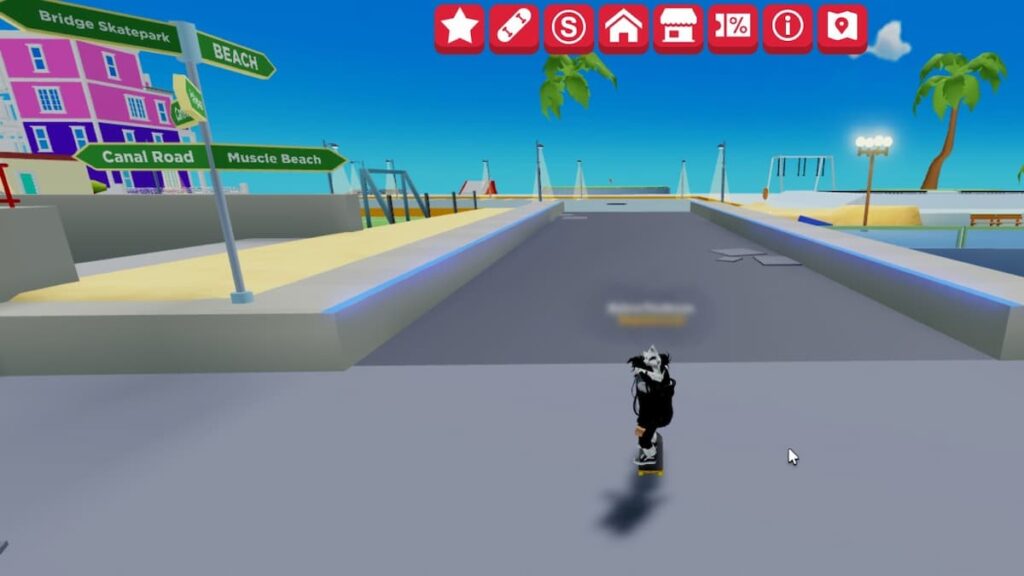 As soon as you spawn into the game, skate right through the main square and continue forward toward the beach to find the Umbrella. You'll pass by the DJ set and other skating ramps on the way there, but you should be able to see these signs pointing you in the right direction. Soon enough, you should see palm trees, sand, and the ocean in the distance.
Related: How to get the Vans Pigeon Shoulder Pet in Roblox Vans World
Claim the Avatar Item
Once you arrive at the beach, notice the rows of lounging beach chairs with umbrellas staked over them. You should find the Checkerboard Umbrella among them outlined in bright light. Head over to it and hold 'E' to claim it. A menu should pop up and notify you of the new item added to your Avatar Inventory. You can then go to your Character Customization outside the game and equip it!
Looking for more Roblox content? Check out our guides on How to get the free VIP Color Block T-Shirt avatar accessory in Roblox or Roblox Promo Codes List (April 2022) – Free Clothes & Items!