Founded in 1994 by François Nars, the makeup brand NARS has been shaking up the beauty world for nearly three decades and has now joined the Roblox Metaverse with their elegant experience, NARS Color Quest. In this experience, players can chat with friends, snap fun pictures, complete scavenger hunts, and even earn a handful of free items. To learn more about how to earn these free items, continue reading our brief guide below.
How to unlock free items in NARS Color Quest
NARS Flower Necklace
Players can earn the NARS Flower Necklace by spawning into the NARS Color Quest experience and speaking to the François Nars NPC. To find this NPC, locate the photography studio—François Nars can be found standing directly in front of the studio's camera.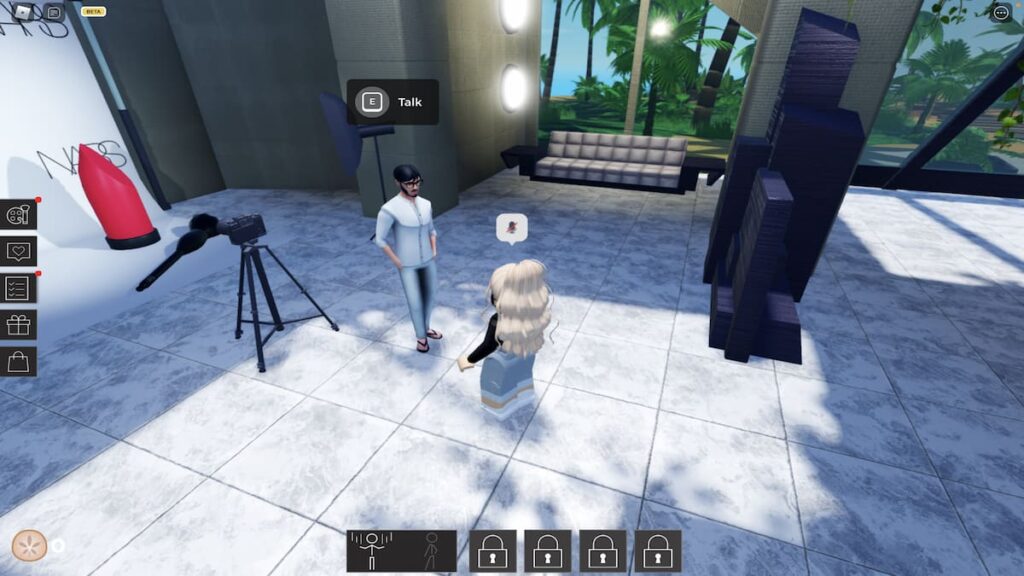 Once you've approached François Nars, press E to speak to him. Upon doing so, you will earn the NARS Flower Necklace and corresponding badge.
NARS Platinum Short Pixie Hair and NARS Baseball Cap
Unfortunately, you could only obtain the NARS Platinum Short Pixie Hair and NARS Baseball Cap on Thursday, July 21, 2022; they are both no longer available to obtain. When these items were available, they could be claimed by accessing the Daily Rewards menu and selecting them from the list. To open the rewards menu, select the present icon on the left-hand side of your screen.
Related: How to get all free items in Roblox Innovation Awards Voting Hub
With the menu open, use the slider to scroll through its free rewards. Underneath these rewards is the date that they're available to unlock. You'll notice that these rewards are separated into two sections, one that features a small logo in the top-right corner and one that does not—the items with the logo can only be claimed by Premium Roblox players, or those who pay for Roblox Premium. This means that to unlock the NARS Baseball Hat and any other free items in the top section, you'll need to be a Premium member.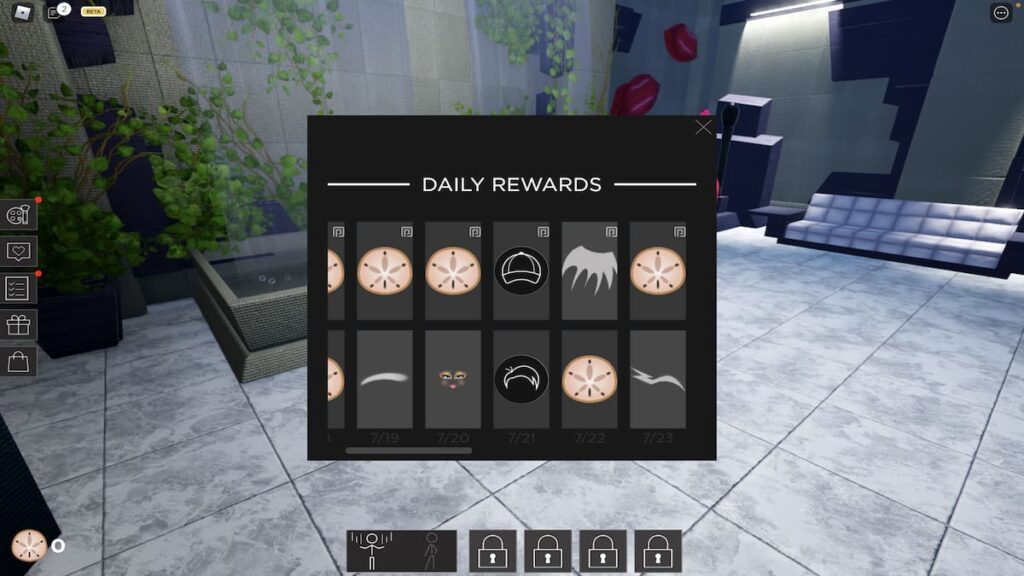 More items coming soon
Though this hasn't been confirmed, more free avatar items will likely be added to this experience in the coming days. If and when these items are added, we will update this article accordingly.
Looking for more Roblox content while you wait, including free items? Check out our recent guides on How to get all free items in Roblox Fashion Klossette Designer Showcase or How to get all free items in Roblox Man City Blue Moon here on Pro Game Guides!