Campfires are one of the most convenient objects to find on the Fortnite map because they can heal your entire group at record speed so long as you have wood. Many players are not aware that you can increase the healing speed by stoking the campfire.
To do this, you first need to make sure you have at least 30 wood in your inventory. It's best to have around 90, but if you or your team only need to heal a little, 30 extra wood will be fine. Light a campfire by approaching it and pressing the primary interaction button. When you do that, look at the campfire again to see the prompt shown in the image below.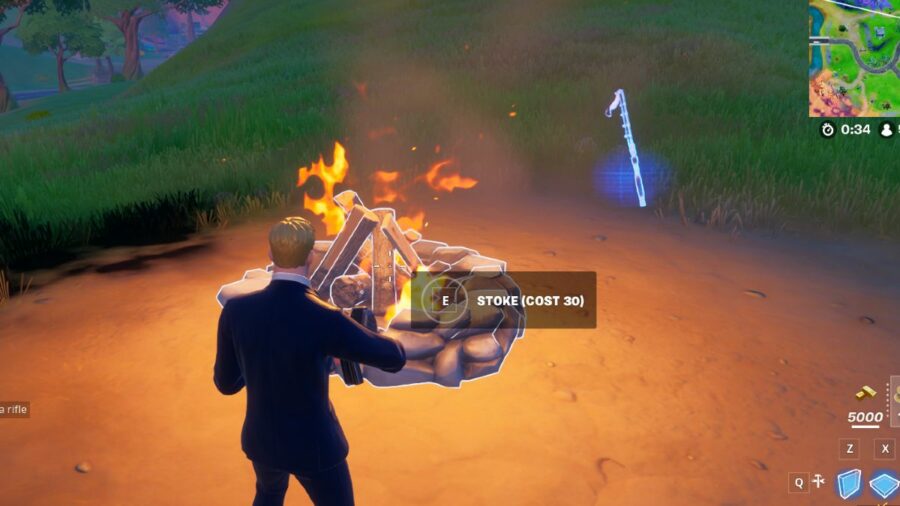 Related: All Ember Fire Yoga punchcard quests in Fortnite Chapter 2 Season 8
When that prompt is visible, simply stoke the campfire by pressing the primary interaction button again. It will make the flame in the campfire stronger and brighter, and you will heal much faster.
Because this healing power applies to an area (rather than to a target like with bandages and medkits), your entire team can gather around the campfire to get a quick refresh before you continue with the match.
That's the most efficient way to heal with a campfire in Fortnite!
Don't forget to check out our Comprehensive Fortnite Chapter 2 Season 8 Guide to find all the information you need to know for the quests this season!